Can Your Benefit from a Lawn Treatment in Warner Robins?
Lawn treatment in Warner Robins – find out about more about our lawn care program and why our treatments can make a big difference in your lawn!
Weeds!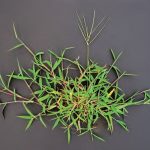 Weeds can destroy a lawn and ruin your investment. With the cost of replacement sod costing as much $300-600 per pallet.   A Liquid Lawn program for lawn treatment in Warner Robins can protect your investment from being ruined by weed infestation.  Our program guarantees to kill all of your weeds.  Weeds such as crabgrass can crowd out good turf and take over areas of your lawn.  In the winter this weed dies and will leave large bare areas in your lawn.  The weed is also unsightly and reseeds each year, so if you don't have a good pre-emergent weed control it will come back every year.
Lawn health
Our lawn care program will ensure that your lawn receives the vital nutrients to thrive in our environment.  With our dry summers and cold wet winters, it is vital for your lawn to have a healthy root system.  Our program feeds your lawn the necessary nutrients to encourage growth and provide that dark green color.
Insect and Disease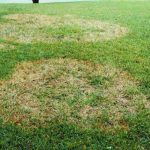 Lawns are vulnerable to insect and disease damage throughout the year.  Our fertilization and weed control program solely focuses on preventing weeds and providing nutrients to your lawn.  If a technician notices disease or harmful insects, they will notify you of an additional treatment needed to protect your lawn.  These treatments can save a lawn from serious damage.  We also have a proactive insect and disease program that prevents disease and insect damage.
Get a quote
Liquid Lawn has over 200 reviews on google and is one of the highest rated companies for a lawn treatment in Warner Robins. If you would like a free quote, please contact us at liquidlawn.com/get-a/quote or call 478-318-7644.