Control Insects in the Breeding Ground of the South
Take Control of Your Lawn With Liquid Lawn
In the south, pest control is a must for your lawn. The hot, humid climate breeds many different types of insects, all battling for supremacy in their bug life. This means certain pests are aggressive and have adapted to be very hard to kill.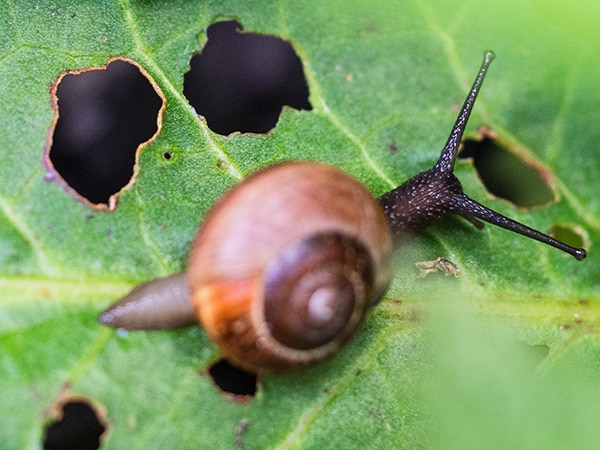 Why Your Lawn Needs Liquid Lawn Pest Control
To keep your lawn from being overrun or eaten by pests

To protect children and small animals

To have preventative pest control rather than retroactive

To have the most complete elimination of pests possible

To keep them away year after year
Pest control
Pest control in the Macon and Warner Robins area
Pest control in Macon and Warner Robins is a constant battle because of our warmer climate.  Our area is subject to all kind of pests in the ground and above.  We have fire ants, chinch bugs, grubs, mosquitos, armyworms, mole crickets, spittlebugs, and more!
What types of pest control does Liquid Lawn handle?
Fire ant pest control
We offer fire ant protection for lawns in Macon and Warner Robins.  We use Topchoice which is only available to individuals or companies with a pesticide license.  Top choice guarantees their product to work for 9 months and prevent any fire ants.
Season long pest control
We offer a season long insecticide to protect lawns from lawn damaging pest from spring through the rest of the growing season.  This will protect your lawn from grubs, chinch bugs, cut worms, mole crickets, and other harmful pests.  With St Augustine lawns, we strongly recommend applying a season long insecticide every year for chinch bugs.  Chinch bugs attack almost exclusively St Augustine grass.  Chinch bugs can cause major damage rapidly and damage is normally observed starting where concrete or asphalt surfaces radiate heat.
One time pest control
Sometimes people experience only an occasional problem with pest in their lawns.  This is when a one time treatment comes in handy.  If you see an abundance of white moths in your lawn in late summer and it's looking like your lawn is drying up, you might need an insecticide treatment to eliminate armyworms.  Armyworms are an aggressive insect that typically feed on fine bladed grass types like Bermuda or Zoysia.  If you have sandy soil and notice some tunnels in your lawn, you might need a one time insecticide for mole crickets.
Plant health care and pest control
Our plant health care provides preventative and curative pest control for your landscape plantings and ornamental trees.  Several of these applications are aimed at deterring pests from damaging your plantings.  Our horticultural oils coats the plant and prevents the of overwintering of insect eggs, all chewing and sucking insects, and fungus spores.  Examples of sucking insects would be aphids on crepe myrtles or scale on camellias.  We also do systemic insecticides through soil injection and drenching.  This is a very effective type of insecticide because the insecticide is taken up by the roots, translocated throughout the plant's vascular system.  When a pests attacks the plant it will ingest the insecticide and kill the pest.
Find out more about Liquid Lawn pest control
To find out more about our pest control programs in Macon and Warner Robins, please call 478-318-7644 or contact us.  Check out all of the different types of insects that we treat here.here.
If you are interested in planting disease resistant plants or turf, please contact our sister company.