Weed Treatment Warner Robins
Do I really need seven lawn treatments?
We get asked a lot about our seven application program for weed treatment in Warner Robins and Macon area.  A lot of people are under the impression than one treatment will completely take of their lawn from weeds.  Unfortunately this is not the case, weeds are a recurring problem for all in the Macon and Warner Robins area.
Weeds for every season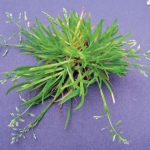 There are about 50 weeds common to our area.  There are different weeds that germinate in all of our seasons, so for a weed treatment to be effective it must be applied several times a year.  We have spring weeds such us dandelions, crabgrass, and henbit.  There are summer weeds such as nutgrass and lespedeza, and there are winter weeds such as poa annua that need continual program for weed treatment in Warner Robins.
Protective lawn treatment in Warner Robins
The best way to eradicate weeds is to prevent them from germinating.  Using selective herbicides we can protect your lawn from weeds.  This pre-emergent weed control prevents the weed from germinating by creating a "blanket of protection" to keep weeds from germinating.
How long does a weed treatment in Warner Robins last?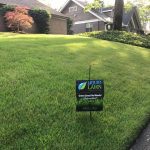 Our weed treatments typically last about seven weeks before they start to break down.  This sounds like a disadvantage, but the EPA regulates the efficacy of the herbicides and ensures that they break down and don't create lasting effects for the environment.  Our treatments are spaced about six to seven weeks apart so they provide continual protection against weeds germinating in your lawn.
Get a quote for weed treatment in Warner Robins.
To get the lawn that will be the envy of the neighborhood, please give us a call at 478-318-7644 or liquidlawn.com/get-a-quote