About Liquid Lawn
Our People
Rick Wallace – Founder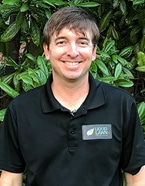 After attending First Presbyterian Day School, I started very early with my passion for enhancing landscapes and lawns and I feel like I discovered my purpose very early on.  We have been in business for over 15 years and have experience with virtually every facet of the landscape.
I really enjoy horticulture, turf, landscape design and making a difference on our client's properties. I am a licensed pesticide applicator with the Department of Agriculture.
We are a family run business, with my wife Hannah as our office manager, and we have two children.
Damien Morris – Operations manager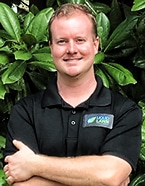 Damien Morris is your point of contact for Liquid Lawn.  He is an individual that has a passion for improving lawns with a wealth of knowledge in turf as well as a background in horticulture.
During college, Damien worked for Idle Hour as a spray technician.  After receiving a bachelor's degree in business management, he became the assistant superintendent at River Forest.
Damien holds a pesticide license with the Department of Agriculture and he has a wealth of knowledge and experience dealing with some of the problems that can affect your lawn and landscape.
Our Vision
Our vision for Liquid Lawn is to not only maintain healthy lawns but also healthy relationships with our clients.  We value our clients and want to provide a unique customer service experience.